Sketches Of Freedom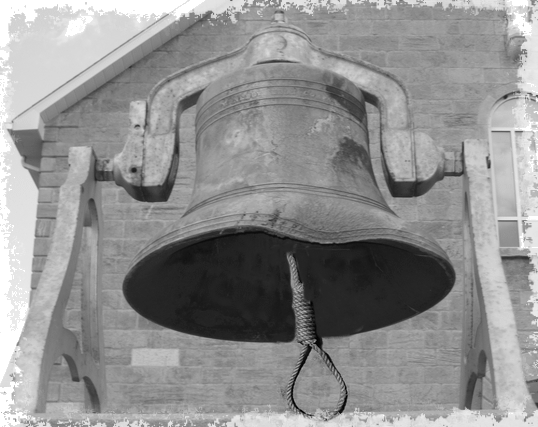 Ron Bankley

Poems & other sounds


All poems/songs on this CD were written and performed by Ron Bankley who also composed, arranged and played the guitar work. The background sounds and music, art in its own right, were created and recorded by Mark Shippy at Casa del Mark in North Richland Hills, Texas. They add a special dimension to complement Ron's vocal readings.

Ron then called upon two long-time friends who provided their musical insights to what I think is a masterpiece. Michel Dion, a warm individual and excellent musician added bass, and a wonderful singer named Monique Fauteux gave her beautiful voice and interpretation to help create the music you will hear herein. I had the honour of writing and singing the stanza about Lozen on Reatero.

The recording was done, mixed and mastered at Studio Mega-Rex owned and operated by Clement Rosa in Chateauguay, Quebec, and the engineering was done by Simon Jodoin, both excellent professionals with whom to work.

To lend different listening perspectives to the finished work Ron engaged the assistance of Lorraine Jennett, Suzi Shippy, Amanda Aitchison and me. It was a pleasure, a statement with which we all agree.

The profile photo was taken by Georges Dutil, and in the taking he captured the heart of a poet and the essence of the time.

Ron Bankley is the author of this book and creator of this CD. The lyrics stunned me when I first read them a few years back. In a conversation at Ron's house I remarked that they were wonderful, and I somewhat sarcastically asked if he was going to wait until he left this mortal coil before they were released to the public. I recall he gave me one of those looks. Two years later, here is his response to that conversation. 'Sketches of Freedom' is great, Ron. You're one helluva poet/songwriter and I thank you for letting me be part of it.

Bruce Murdoch


All rights to the photographs, artwork, music, poetry, songs and CD are reserved.


Sketches of Freedom

Broken Tail Light
Bump Jump
Crows Feet
Carved Heart - MP3
Liberty is Lonesome
Carnival Eyes - MP3
Papa
Witness
Beyond the Pale
Protection
Drunkard's Prayer
Brannenburg - MP3
Reatero - MP3
Forge - MP3
Sketch of Freedom - MP3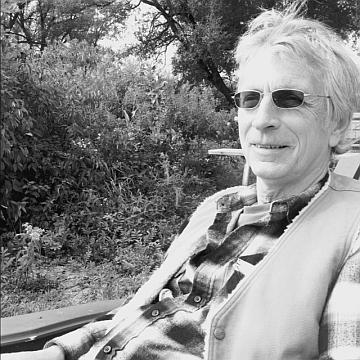 Ron Bankley was born in Montreal and his introduction to the music scene came with the Ville Emard Blues Band's arrival in the early part of the seventies. This decade began with troops marching in the street, an "Oil Crisis" which echoed across the entire North American continent, and a political Battle Royale that would rage for a decade before a "truce" was declared.

The Ville Emard Blues Band rose out of these turbulent times and it surprised no one that the band's music spoke of revolution. Montreal was isolated from the North American mainstream by language and culture, so the rest of the continent didn't hear the news of the revolution until mid-decade. In the meantime, this rock band with nineteen players had managed to destroy every marketing and public relations rule that existed, and had become wildly successful while doing it.

Ron's musical virtuosity and his skill as a wordsmith were fundamental to understanding the band's impact, which had abandoned the tried and true commercial approach to recording and had opted, instead, for a "real music for the real world" model which permanently redefined Quebec's musical history.
In the decades since that auspicious beginning, Ron has worked in musical aggregations that lived at the cutting edge of artistic expression. He has also accompanied the legends of Quebecois and Native American culture while continuing to perform and record his own songs and poems for the new fans who are just becoming aware of his extraordinary body of work.

The entertainment industry has for some time been driven by the 'cult of personality'. In the case of Ron's work, there is a subtle, but important, shift from the singer to the song, from the poet to the poem.
"Sketches of Freedom" continues this tradition by, once again, getting 'up close and personal' with today's reality. Those who have had the good fortune to hear the work will doubtless agree that in the struggle between Ron and the "new reality", reality loses.
Ron has called eastern Ontario his home for many years now, drawing on the beautiful 1000 Islands region for renewal and inspiration.




Sketches of Freedom is a combination of printed book and compact disc featuring the reading and musical interpretation of all fifteen poems.

Each CD was 'replicated' (pressed) from the master, rather than mass duplicated (burned).

The book is 5 1/2"x 8 1/2" with 27 pages printed on paper made from the Kenaf plant or Bamboo, or 100% recycled paper, using 100% vegetable oil ink. The CD comes attached to the back inside cover in an environmentally positive holder.
---

(Note, for those of you who have not heard, not long ago Ron Bankley passed away. We created a memorial page for Ron....