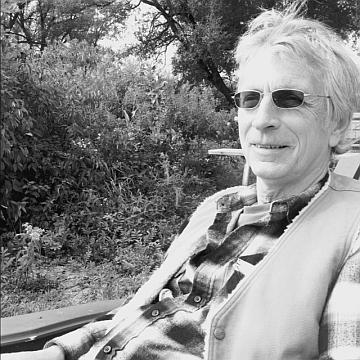 Ron Bankley, Canadian guitarist, poet, songwriter, recently passed away.

This page is our memorial for Ron.



Ron and I had been working on a new project which was to become a collection of his short poem readings, mixed with composed music and sound backgrounds and interludes. The following MP3 downloads are samples from this project that we never finished...
The Last Song (with Ron playing guitar)
For Old Times Sake

The Rubicon Moth

Our first
collaboration...

Sketches of Freedom
Another of Ron's recent projects was a unique music collection created with many musicians in memory of his good friend First Nations film artist and songwriter, Willie Dunn who had recently passed away.
The entire collection in MP3 format is online for free download.
If you search for Ron on Google, you can
find examples of pieces from his various music CDs
Ron Bankley was born in Montreal and his introduction to the music scene came with the Ville Emard Blues Band's arrival in the early part of the seventies. This decade began with troops marching in the street, an "Oil Crisis" which echoed across the entire North American continent, and a political Battle Royale that would rage for a decade before a "truce" was declared.

The Ville Emard Blues Band rose out of these turbulent times and it surprised no one that the band's music spoke of revolution. Montreal was isolated from the North American mainstream by language and culture, so the rest of the continent didn't hear the news of the revolution until mid-decade. In the meantime, this rock band with nineteen players had managed to destroy every marketing and public relations rule that existed, and had become wildly successful while doing it.

Ron's musical virtuosity and his skill as a wordsmith were fundamental to understanding the band's impact, which had abandoned the tried and true commercial approach to recording and had opted, instead, for a "real music for the real world" model which permanently redefined Quebec's musical history.
In the decades since that auspicious beginning, Ron has worked in musical aggregations that lived at the cutting edge of artistic expression. He has also accompanied the legends of Quebecois and Native American culture while continuing to perform and record his own songs and poems for the new fans who are just becoming aware of his extraordinary body of work.

The entertainment industry has for some time been driven by the 'cult of personality'. In the case of Ron's work, there is a subtle, but important, shift from the singer to the song, from the poet to the poem.
"Sketches of Freedom" continues this tradition by, once again, getting 'up close and personal' with today's reality. Those who have had the good fortune to hear the work will doubtless agree that in the struggle between Ron and the "new reality", reality loses.
Ron had called eastern Ontario his home for many years now, drawing on the beautiful 1000 Islands region for renewal and inspiration.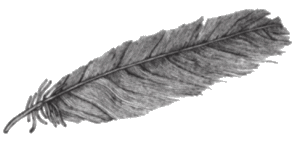 © 2017 - Amaranth Publishing
All rights reserved