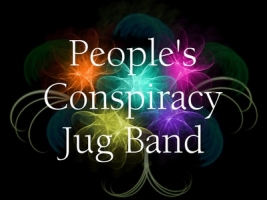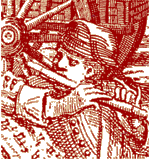 "Music to dance in the streets to while you protest stupidity in your government. There are few things that unnerve a corrupt politician more than seeing protesting citizens dancing in the streets outside their office in celebration of liberty, freedom and justice." -
J.S. Jamieson, Founder of:
The International War Against Stupidity


The People's Conspiracy
Jug Band's
Greatest Hits!
1. The Protest Toddle
2. A New Song To Resist Injustice
3. By Jove I'll Be Free!
4. Constitution March- MP3
5. Dancing and Protesting
6. Free America
7. Independence Hornpipe
8. Liberty
9. Repeal The Unjust Tax!
Download a "zip file" with all 9 classic and amazing People's Conspiracy Jug Band's Greatest Hits MP3s for the unbelievably low price of only $5.00!!!

After your payment is processed you will quickly be sent by email the download link.