The guitar composers of early America were fond of the waltz. This is a PDF collection of scans of the original old sheet music by many composers, prepared for easy black and white printing on standard paper.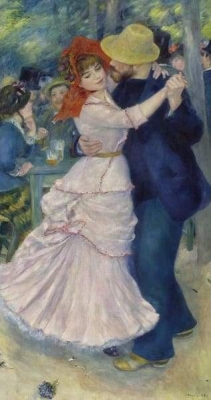 Good Hope Waltz (for one or two guitars)
Marietta Waltz
L'Alhambra Waltz
May Flower Waltz
Efin Waltz
La Prima Donna Waltz
Crescent Waltz
Lizzie Waltz
Amy Waltz
Carrie Waltz
Ella Waltz
Sprite Waltz
Amelia Waltz
Shells Of The Ocean Waltz
Swiss Waltz
The Moonlight Waltz
Happy Dream Waltz
Satanella Waltzes
Straus Autograph Waltzes
Haroun Alraschid Waltz
Silvery Moonlight Waltz
Zither or Rococco Waltz
Gissando Waltz
Beethoven's Dream
Charming Walzes
Elsie Waltzes (for solo or guitar duet)
Narcisse Waltz
Glide Waltz - (for two guitars)
Sweet Pretty Waltz (for solo or two guitars)
Seventh Waltz
Affection Waltz
After your secure payment is processed you will immediately be sent the download link to the email you give while purchasing the collection.