Transcriptions for Guitar
in both standard notation and tablature
These short transcriptions were created for the fun of it
and are of the basic themes for the shows.
We have included 4 MP3 samples.
Looney Tunes 1 MP3
Looney Tunes 2
Leave It To Beaver MP3
Merry Melodies
Three Stooges MP3

Woody Woodpecker
Adams Family
Howdy Doody Show Mp3
Popeye the Sailor Man



You can download a PDF file
with all of the above music for $4.00.
After your secure payment is processed you will immediately be sent the download link to the email you give while purchasing the collection.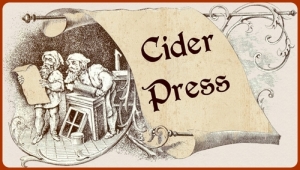 Cider Press - Early American Music