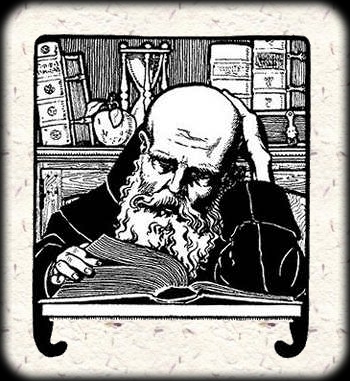 PDF Collections of Unique
and Unusual Music and Articles
Published in 19th Century America

Each PDF file is scans of original articles published in 19th Century periodicals, or scans of sheet music published in 19th Century America.
All scans are prepared for easy printing on 8.5x11 papers on any desktop printer.
Many products are downloaded as PDF files, but in a few cases there are multiple PDF files of individual pieces of sheet music in a "zip" archive.

You can purchase any of the collections listed below using Paypal or a credit or debit card by clicking on the price link.
After your payment is processed you will quickly be sent by email the download link.

If you have any questions concerning these publicatons please contact us by email.

You can scroll down the page to
see our products
or use the menu below.

Mysteries
19th Century Periodical articles about mysterious subjects:
Relation Of Fairies To Religion
The Mythical Boat
The Magic Flight In Folklore
The Jewish Kabbala
Mystics Among The New England Hills
Zodiacal Symbolism



Bird Songs - A collection of many American 19th Century periodical articles about bird songs and includes music notation for many bird songs.


Scans of two unique American articles published in the 1800s about hashish.....

1. A Hashish House In New York
The Curious Adventures Of A Individual Who
Indulged In A Few Pipefuls Of The Narcotic Hemp

2. Hasheesh And Hasheesh Eaters

The music of one of the
"Last Hereditary Bards"


James William Carling, poet, artist, musician, painter, philosopher, songwriter...... referred to himself as one of the "last hereditary bards".

He was born into a very poor family on New Year's Eve in 1857 to Rose and Henry Carling in the "Irish Quarter'' in Liverpool.

His father Henry was a singer and composer of songs, ballads and poems, and by trade a blacking maker, as was his father before him. There was music, song and talent in the family, both in the present and the ancestors.

I have arranged 6 pieces of music from the handwritten (often difficult to decipher) music notation of James Carling, as he says, "one of the last hereditary bards".

Sousa for the Guitar - What may be the earliest guitar transcriptions of many John Philip Sousa marches.
Price - $4.00






An amazing collection of some of the
Dumbest & Strangest
Songs Ever Published
website about this collection

Native American Music - A collection of 19th Century American periodical articles about Native American songs and music, including music notation of many songs and chants.


International Music
in 19th Century American Periodicals

Scans of the complete articles, including music notation examples. PDFs are all prepared for easy printing on standard size paper.

PDF-1
Chinese Music
Traditional Music of the Spanish Pyrenees
Traditional Music of the French Pyrenees
Holy Week in Seville

PDF-2
Some Japanese Melodies
Ballads and Ballad Music Illustrating Shakespeare
Folk Songs

19th Century American
Periodical Articles About Music

Scans of the complete articles, including music notation examples and interesting engravings. PDFs are all prepared for easy printing on standard size paper.

PDF 1
Songs And Ballads Of The Revolution
On The Track Of The Arkansas Traveler

PDF 2
Negro Spirituals
Creole Slave Songs

PDF 3
The Dance In Place Congo
Origin Of The John Brown Song


After your Paypal or Credit/Debit card payment is processed, you will quickly be emailed the download link for all 3 PDF files.


2 PDF collections of scans of articles about Ireland from original 19th Century American periodicals, with many high quality engravings. Prepared for easy printing on standard size paper.


PDF 1
Woman In Early Ireland
Fairies And Druids Of Ireland
The Old Poetic Guild Of Ireland
Poets And Poetry Of Ireland




PDF 2
Early Heroes Of Ireland
Irish Kings And Brehons
Pagan Ireland






After your secure payment of $4.oo is processed you will immediately be sent the MP3 download links to the email you give while purchasing the collection.


Music composed by Nobody
In 19th Century America there were thousands of pieces of sheet music published. Many of these pieces of music were published using strange fake names. This PDF collection contains the following list of pieces:

That Horrible Fly - by A. Buzz (Voice & Keyboard)
Vampire Polka - by Four Eyes (Keyboard)
Song of the Season - by A Friend Of The Children (Voice & Keyboard)
The Pope & Sultan - Dedicated to A Church Without A Bishop and A State Without A King - by A Pilgrim (Voice & Keyboard)
The Wheelbarrow Polka - by A Barrel Apples (Keyboard)
Doctor Ironbeard - by Blackbeard (Voice & Keyboard)
It's Yankee Not English At All - Words by A Yankee, Music by Jove (Voice & Keyboard)
Everybody's Polka - Dedicated to Nobody - by Somebody (Keyboard)
Free Love Polka - Dedicated to Several Pretty Girls - by One of the Free Lovers (Keyboard)
Wide Awake Polka - by I Dunno (Keyboard)
Fast Mail - Grand Concert Gallop - by Per Lightning (Keyboard)
Serenade Catskill Katamiaul - by Moonlight (Keyboard)
Fifth Avenue Gallop - by Musicus (Keyboard)
Know Nothing Polka - Dedicated to Everybody - by Nobody (Keyboard)
Prize Baby's Polka - by One of 'em (Keyboard)
National Grange Quickstep - by A. Sickle (Keyboard)
Tell Me Darling - Words by Frank Sweet, music by Six Sharps (Voice & Piano)
Give the Sunshine of Your Heart - by Snowbird (Voice & Keyboard)
Yankee Doodle in Mexico - by Uncle Sam (Voice & Piano)
The Palace Waltz - by A Young American (Keyboard)
Mark Twain Waltz -by XYZ (Keyboard)


19th Century Periodical Articles About Texas

Scans of historic articles about Texas in PDF format with excellent engravings of Texas images.



PDF 1 -
Glimpses of Texas 1
PDF 2 -
Glimpses of Texas2
PDF 3
Through Texas
PDF 4 -
The Presidents of Texas
A Stray Yankee in Texas
PDF 5 -
The New South - The City of Fort Worth
The Last Years of Sam Houston
PDF 6 -
San Antonio De Bexar
A Tale Of Texas Life
PDF 7
Texas (by ex-Senator Samuel Bell Maxey)

---

You can purchase and download the entire Texas article collection for $5.00 below. After your Paypal or Credit/Debit card payment is processed, you will quickly be emailed the download link for all 7 PDF files.

---




Violin solos (or woodwind)
A sheet music collection of solo instrumental music published in 19th Century America.

Price - $5.00






Unusual Music Patents
A sizeable collection of some very unique detailed patents from early America for all kinds of inventions and devices to produce music and sound.

Price -$5.00


American Irish Songs - A collection of sheet music songs for guitar and voice published in 19th Century America with Irish themes.
Price - $6.00



Beer and Ale songs - A collection of published songs and music with beer and ale themes.
website about this collection


Political Songs
A collection of often very satirical and humorous songs about politics in 19th Century Americs. Includes:
Election Night
(or the musings of a politician's wife)
Political Situations
March Along Democrats
Wake Oh Republicans Wake
Forward March Republicans
Wait Till The Votes Are Counted
Shall Women Vote?
Good Hard Cider (campaign song)
The Reason Why I Was Elected
The Soldier's Vote
The Humbug Reform
Down With The Plumed Knight
I Wish I Was De Mayor
I'm The Governor's Only Son
Wheelbarrow or Cider Polka

Masonic sheet music - An extensive collection of American Masonic sheet music.
website about this collection


Activist Songs - A collection of 4 books of songs on themes of labor, fellowship, peace and socialism.
Peace Songs
Labor Reform Songster
Socialist Songs With Music
Songs Of The Fellowship


Price - $7.00

For The Love of the Reel
A collection of many solo reels published in 19th Century America
Price - 5.00

Music by African American Composers
A PDF book of selected pieces by African American composers of the 19th & early 20th century. Includes:
Anthem for Christmas - (Keyboard, Voice & Chorus) William Brady
Welcome to the Era March (Keyboard) Jacob Sawyer
Andante (Guitar) Justin Holland
The Pilgrim Overture (Keyboard) J.T. Douglas
Parisian Waltzes (Keyboard) H. F. Williams
Le Serment de L'Arabe - Dramatic Chant (Keyboard & Voice) - Edmund DeDe
La Capricieuse Waltz (Keyboard) Basil Barres
Au Clair de Lune (Keyboard) Lucien Lambert
Lauriett - Ballad (Keyboard & Voice) H. F. Williams
Les Clochettes -Fantasie Mazurka (Keyboard) - Sidney Lambert
Rays of Hope March (Keyboard) W. F. Craig
Scenes of Youth - Descriptive (Keyboard) F .E. Lewis
Mass for Three Voices - Gloria & Agnus Dei (Keyboard & 3 voice) - S. Snaer





100 Reels, Jigs, Hornpipes & Country Dances for solo instrument


Price - $2.50

2 American Animal Classics......

Scans of the original 19th Century sheet music prepared as PDFs in an easy to print standard size format.

The Grasshopper -
A Tragic Cantata
13 pages
For singing voice, recitation & piano

The Animal Quartet
14 pages
For Cat, Chicken,
Dog & Hog
(2 tenor, 2 bass voices)
and piano




.

After your credit-card or Paypal payment is processed, you will be immediately emailed the download links.

2 American Animal Classics -$4.00

Contact us by e-mail if you have any questions.........




The Mafiusi of Sicily

Scans of an historic 18 page article about the Mafia published in 1876

Sacred Flora - A collection of American periodical articles on the subject of the folklore and sacred meanings and uses of plants.


Price - $4.00

Unusual Magic Patents

A large collection of patents for magic, illusion, trick devices etc. (with construction details) from early America. Scans of the original patents prepared for easy printing, in a PDF file.
.

19th Century American Periodical Articles
About Caricature, Posters and Master Engravers

Scans of the complete articles, including many high quality contemporary engravings. PDFs are all prepared for easy printing on standard size paper.

PDF 1
Contemporary American Caricature


PDF 2
Early Political Caricature in America


PDF 3
American Posters, Past and Present

PDFs 4 & 5
American Engravers - 1
American Engravers - 2

PDF files contain scanned images of some of the best engravers in the 19th Century American periodicals.








Visible Sound
Two 19th Century articles about fascinating experiments to create visible physical patterns using sound sources.

Scans of 5 American articles from the 1800s about spirituality and religion prepared as easy to print PDF files.

1. Tao

2. Tao: The Way -
An Artists's Letter From Japan

3.Mystics Among The New England Hills

4. A Home Of The Silent Brotherhood
The Abbey of La Trappe in Kentucky
(includes some great engraved illustrations)

5. Was Christ A Buddhist?




Music transcribed in Africa in 1920


We found these fascinating pieces of music in the appendix of an old book that was seriously damaged in the front of the book, but these pieces of music were in near perfect condition. The book was published in 1920 and these pieces of music were transcribed from live performances in Africa.

We have scanned the original music (68 pages) and prepared it as a PDF file, that is easy to read and print on standard size paper.





Chindau Songs

Song of the Rain Ceremony
Song of the Rain Ceremony 2
Spirit Song
Spirit Song 2
Spirit Song 3
Spirit Song 4
Song of Love
Dance of Girls

Children's Songs
Drip-drop the Rain
Hopping Song
Drying Song

Laboring Songs
Laboring Song 1
Laboring Chant
Laboring Song 2

Dance Song
Dance Song 2
Dance Song 3
"To Walk" - Mocking-Song
Lament

From the Folk-Tale-
"How the Animals Dug Their Well"
The Animals Dance Song
The Hares Dance Song
The Hares Dance Song 2

Legend of the Daughter and the Slave
Song of the Cord
Legend
Song of the Sky Maiden

Zulu Songs
Song of War
Song of Children - Lullaby
Dance Song
Dance Song 2
Song of Love
Song of Love 2
Song of Love 3
Song of Love 4




After your payment is processed
you will quickly be sent
by email the download link.






The Seven Sages of the Bamboo Grove were a group of Chinese scholars, poets, artists and musicians of the mid-3rd century AD who banded together to escape from the hypocrisy and danger of the official world to a life of drinking wine, playing music and writing verse in the country. Their retreat was typical of the Taoist-oriented ch'ing-t'an ("pure conversation") movement that advocated freedom of individual expression and as much as possible, escape from extremely corrupt politics. Their ideal consisted in following their impulses and acting spontaneously. Their outstanding collective characteristic was their sensitivity to the beauties of nature.
We have created a unique collection of Chinese music in honor of The Seven Sages...


Traditional Chinese Music PDF

This collection includes 21 notated pieces of traditional Chinese music and includes a very unique publication... Paper On Chinese Music (published in 1898) that is a very well done history of Chinese music and includes 30 notated examples of this ancient music. Included in the examples is the unique notation of the legendary, fabled Chinese "Phoenix notes" as well as other ancient and popular Chinese music.


Go the Seven Sages page for a detailed description of this music collection...

The Francis Hopkinson Songbook

Francis Hopkinson, a signer of the Declaration Of Independence is best known for his role as an ardent patriot during the American Revolution. Throughout his adult life, Hopkinson wrote poetry and satire on the politically derisive issues of the day. He penned a popular and humorous work on the 1787 Constitutional Convention. He was also an accomplished harpsichordist and composer. His work "My Days Have Been So Wondrous Free," set to the words of Thomas Parnell's "Love and Innocence," is the first extant secular song by a native American composer.

We now offer the sheet music of songs (for keyboard with lyrics) by Francis Hopkinson in PDF format, prepared for easy printing on standard paper.

The Francis Hopkinson Songbook - $3.50

Beneath A Weeping Willow's Shade
Come Fair Rosina
My Days Have Been So Wondrous Free
My Love Is Gone To Sea
A Toast
Whilst Through The Sharp Hawthorne
Rondo
Brother Soldiers All Hail
A Toast "To Washington" (with added flute
or violin part)

Our website about Francis Hopkinson and his
music and poetry with MP3 examples.

If you have any questions, you can contact us by e-mail.


Fiddlin' Around
On The Way To A Revolution

In Colonial America, folk music, especially fiddle music and folk dancing was a very popular form of entertainment. In fact, both Thomas Jefferson and Patrick Henry were fiddlers and as you can see from the references on the page linked below, both were involved with performances at festivals and social events in their younger days.

Folk Tunes from Early America
3 PDF Collections of music notation prepared for easy printing on standard size paper.

1. Captain George Bush

Born in Wilmington, Delaware, Captain George Bush was an officer in the Continental Army during the Revolutionary War. As he traveled in the service Bush carried his fiddle and began to enter music, dance figures and song lyrics into a small pocket notebook. He wrote some tunes out by ear, but others he copied from a now lost fife tutor printed in 1776 in Philadelphia which included "Yankee Doodle", the first American printing we know of before 1794.

16 tunes from the notebooks of Captain George Bush


2. William Sidney Mount

William Sidney Mount (1807-1868), was a man of many talents. As well as being a fine artist, he was also a musician, composer and collector of the folk music of early America. And if that is not enough to impress......, he also invented a type of steamboat paddle wheel, a unique two-hulled sailboat, a traveling painting studio on wheels and a hollow back violin, named the "Cradle of Harmony".


15 tunes from the notebooks of William Sidney Mount.


3. Colonial American Folk Music

22 tunes from the time of the American Revolution.




After your payment is processed you will quickly be sent by email the download link.

An interesting book for
amateur and professional luthiers...

Violins And Other Stringed Instruments
How to Make Them

A 1907 publication with instructions, numerous engravings and drawings, about how to make many stringed instruments. From the table of contents:

Scan of the original book, prepared as a PDF file for easy printing on standard size paper.



Materials and Tools for Violin Making
Making Violin Moulds
Violin Making .
Varnishing and Finishing Violins
Double Bass Violin, and a. Violoncello
Japanese One-String Violins
Mandolin Making
Guitar Making
Banjo Making
Dulcimer Making

After your payment is processed you will quickly be sent by email the download link.

Spanish American Folk Music

A book published in 1917 containing 95 folk song melodies from across Spanish America, with both Spanish lyrics and English translations.


Scan of the original book, in PDF format prepared for easy printing on standard size paper.

After your payment is processed you will quickly be sent by email the download link.


Songs From The Green Hills of Vermont


A book published in 1919 containing 13 songs, "Tunes collected and piano accompaniments arranged. With historical notes." Tunes were transcribed from folk singers in a small town in the Green Hills of Vermont.


Scan of the original book prepared in PDF format for easy printing on standard size paper.

After your payment is processed you will quickly be sent by email the download link.

Price - $3.50




The World's
Most Haunting Melodies

Haunting:
Continually recurring to the mind....
"haunting memories";
"the cathedral organ and the distant
voices have a haunting beauty"
Beautiful, but in a sad way
and often in a way which cannot be forgotten:
"a haunting melody"



For many years now, we have been asking musicians, composers, and people from all walks of life and from across the world to tell us the melodies they find the most haunting. The result of this informal election is this PDF collection of the notation for the 22 tunes that received by far the most votes on a continual basis.

Tam Lin - A famous old Scottish ballad.
Inisheer - Old Irish tune.
The Great Silkie - This ballad originated in the Orkney Islands. A "silkie" is a supernatural being who lives in the sea. They wear sealskins to travel through the ocean, and take them off when they are on land.
Summer Is Coming (Ta ar Samhradh Teacht) - Old Irish Tune, Probably sung on the solstice feasts.
The Sound Of The Waves - Celtic Traditional
Winyadelpa - Sung by the fairies to Gibbie Laurenson in 1803. From the "Shetland Folk Book" (volume 2). This interesting tome contains a number of tunes actually sung by fairies which were collected over the years.
Geronimo's Medicine Song
The Skye Boat Song - Charles Edward Stewart, the Young Pretender, was routed by the Duke of Cumberland on Culloden Moor in 1745. Aided by a Jacobite heroine, Flora MacDonald, Bonnie Prince Charlie escaped to the island of Skye in the inner Hebrides. He was finally taken by a French vessel to Morlaix on the coast of Bretagne. The first half of the tune is said to be an old sea shanty; the other half is traditionally attributed to Miss MacLeod. The words to this song were written by Sir Harold Boulton, in 1884.
Midnight On The Water - A tune often attributed to Texas fiddler Luke Thomasson
She Moved Through The Fair - According to Ossian's Folk songs and Ballads Popular in Ireland - Volume I the tune dates back to Medieval times.
She Moved Through The Fair - According to Ossian's Folksongs and Ballads Popular in Ireland - Volume I the tune dates back to Medieval times.
Samanthra - A 19th century American "shape note"hymn
O'Carolan's Welcome - Tune by Turlough O'Carolan, legendary blind Irish harper and composer
Ned Of The Hill - Old Irish song about Edmund Ryan who was an Irish earl displaced by Cromwell after the Battle of the Boyne who stayed in Ireland to fight the British
Tonight my sleep will be restless (A nochd gur faoin mo chadol dhohm) - An old Gaelic air
Hyltadance - A tune sung by the fairies in Fetlar, 1642. Another tune from the Shetland Folk Book (volume 2). This interesting tome contains a number of tunes actually sung by fairies which were collected over the years.
This very short melody is truly hypnotic. I don't know if there is any direct correlation between the two, but in Gaelic dance and music fairy folklore the word "haltadans" means the 'limping dance'. The "Haltadans" is also the name of a stone ring comprising 38 stones originally set edge to edge, enclosing a bank inside which are two earthfast stones, possibly a Bronze Age cairn. Trows (the little people) often went there to dance in the light of the full moon.
I Ask For Peace - Chinese Folk Tune
How Can I Keep From Singing? - Shaker tune
Give Me Your Hand (Tabhair Dom Do Lámh) - A beautiful air, attributed to 17th century Irish harper Rory Dall O'Cathain
Dumbarton's Drums - Old traditional Scottish tune
The Earth Only Endures - Native American chant
Aith Rant - A tune played by a fairy fiddler in Aiths Voe, 1790. Another tune from the Shetland Folk Book (volume 2). This interesting tome contains a number of tunes actually sung by fairies which were collected over the years.

After your secure payment of $2.50 is processed you will immediately be sent the download link to the email you give while purchasing the collection.





The Music of Fairies, Druids, Spirits (and more)

Throughout history, in every culture, there have been tales and legends about supernatural music, the music of fairies, spirits, music with powers to enchant, heal, charm, mystify and cause mischief.

The music notation making up this collection was gathered from many antique books that include notated examples of this music.

We have prepared this music notation
as a PDF file.

Note: The music notation in this PDF is the basic melodies of these tunes as presented in the antique books and are of course perfect for interpretation and improvisation.

Included in the collection is:

Irish Fairy Songs
Irish Fairy Song
Irish Fairy Song
Irish Fairy Song
Music Heard Played By A Fairy





Shetland Fairy Tunes
Aith Rant
West Side Trows Reel
Winyadepla
A Fairy Reel
Hylta Dance (trowie tune from Fetlar)
VallaField

Banshee Wail 1 & 2

Druid Song

Bridget Cruise - 4 Settings

2 Swedish "Neck" Songs


3 Welsh Fairy Tunes

Songs from the "Shieling"
The Shieling Song
An Toman Cuilnn - Shieling Fairy Song



Random Celtic Fairy Tunes
(Said to have been learned from the Sidhe)
The Gold Ring
Pretty Maid Milking the Cow
Cutting Ferns
The Bright Dawn of Day
A Fairy Lullaby (Similar to the Scottish tune about the mythological "Dream Angus"We have a music page about this song)
Dawn Fairy Song



African Spirit Songs
Akele Wood Spirits
Ogbuka Wood Spirits
Asaba Forest Spirit
African Spirit Song
African Spirit Song 2





Fairy Music of Scotland
Water-Kelpie's Lullaby
A Fairy's Love Song
Sealwoman's Sea Joy
A Fairy Plaint
An Ancient Tune Used To Attract Seals
Crodh Chailein - Daoine-sith (Mound Dwellers) song


You can purchase the Music of the Fairies PDF using Paypal or a Credit at the following link:
Price - $4.00
After your secure payment is processed you will immediately be sent download links to the email you give while purchasing the collection.

Apple Cider Music & Poetry

MP3 collection of music related to cider and apples along with 2 PDF files of 19th Century American periodical articles, a poetry collection
and sheet music
related to apples.

The Music Of Justin Holland

Justin Holland was one of the first American classical guitarists, and he was teacher and a composer. He was also a prominent member of the African-American Masonic lodge. We have collected sheet music of the solo guitar works and the arrangements for voice and guitar of Justin Holland.

Large Collection of
compositions and arrangements
by 19th Century American guitarists

3 PDF files with scans of the original sheet music prepared for
easy printing on standard size paper.


After your payment is processed you will quickly be sent by email the download link.


Guitar Music of William Foden



William Foden (23 March 1860 – 9 April 1947) was an American composer, musician, and teacher. Foden is considered America's premiere classical guitarist during the 1890s and the first decades of the twentieth century.
We have collected the original sheet music of William Foden and prepared a PDF collection....

Samuel Swain Stewart

Samuel Swain (SS) Stewart was born in Philadelphia in 1855. He kept a music store in Church Street and was both an instrument maker and music publisher.

S.S. Stewart's Banjo & Guitar Journal began publication in 1882. The Journal covered items of interest to music lovers, including: concert dates, concert reviews, sheet music and instruction, articles, photos, and a large number of advertisements.

We have scanned the original sheet music for the banjo and guitar from many of the Journals and prepared this 136 page collection. It contains a variety of pieces in many styles (jigs, reels, clogs, waltzes, polkas, songs, and more.....for both solo banjo and guitar.

The collection is prepared as a PDF file in an easy to print format for standard size paper.
(Note: The sheet music scans were made from the original publications so do vary a bit in quality due to the fading of some old paper, but all are readable and printable and most are excellent quality.)
(Yet another note: Some of the sol0 banjo pieces can very easily be arranged and performed on a variety on instruments such as fiddle, etc.)

Music from S. S. Stewart's
Banjo & Guitar Journal

You can purchase the sheet music collecton using Paypal or a Credit card at the following link:
Price - $4.00
After your payment is processed you will immediately receive the download link by email.

Composer Arthur Farwell
& The Wa-Wan Press

The Wa-Wan Press was an American music publishing company founded in 1901 by composer Arthur Farwell in Newton Center, Massachusetts. Arthur Farwell (March 23, 1872 – January 20, 1952) was an American composer, conductor, educationalist, lithographer, esoteric savant, and music publisher.
The firm concentrated on publishing compositions by so-called Indianist movement members—composers who incorporated traditional Native American music into their works.

Our website about this composer
and Wa-Wan Press and
the PDF collections offered.


The Music of Amy Beach



Amy Marcy Cheney Beach (September 5, 1867 – December 27, 1944) was an American composer and pianist. She was the first successful American female composer of large-scale art music. As a pianist, she was acclaimed for concerts she gave in the United States and in Germany.

Our website about this composer
and the PDF collections offered







ANTHOLOGY OF AMERICAN SONG

"A Collection of Twenty-five Songs
by
REPRESENTATIVE AMERICAN COMPOSERS
Scored for Piano & Low Voice"

19th & Early 20th Century Ameican Composers

A PDF file with scans of the original sheet music prepared for
easy printing on standard size paper.

BARTLETT, HOMER N.
Highland Mary. Scotch Song
CADMAN CHARLES WAKEFIELD
A Moonlight Song
CHADWICK, G. W.
In My Beloved's Eyes
COOMBS, C. WHTNEY
Her Rose. A Love-Song
DE KOVEN, REGINALD
Norman Cradle-Song
HADLEY, HENRY
Rose-Time
HARRIS, VICTOR
April _
HAWLEY, C. B.
The Nightingale and the Rose
HOMER, SYDNEY
Requiem
JOHNS, CLAYTON
I Love, and the World is Mine
LA FORGE, FRANK
Like the Rosebud
MACK, ALBERT A.
For Ever and a Day



MACDOWELL, EDWARD
The Clover
NEIDLINGER, W. H.
Serenade. ("The wind is whisp'ring")
NEVIN, ARTHUR
Auf Wiedersch'n
PARKER, HORATIO
Milkmaid's Song
ROGERS, JAMES H.
At Parting
ROGERS, WINTHROP L.
Let Miss Lindy Pass
SALTER, MARY TURNER
The Pine-Tree "
SHELLEY. HARRY ROWE
Love's Sorrow. Ballad
SMITH, WILSON G.
Entreaty. A Love-Song
THAYER, WILLIAM ARMOUR
My Laddie. A Scotch Love-Song
WARE, HARRIET
Joy of the Morning
WHITING, ARTHUR
"Yet ah, that spring should vanish"
WOODMAN, R. HUNTINGTON
Ashes of Roses


After your payment is processed you will quickly be sent by email the download link.


The Guitar Music Of
The Amazing "Mrs. Knoop"


L'Alhambra Waltz 1847

The Flowers Of Andalusia 1850

Rosignol Polka 1850

Carnival Of Venice 1847

The Adieu (El Adios) 1866

Madame Delores Nevares de Goñi was one of the most prominent and talented guitarists of her time. Her performances were widely popular throughout the Americas between 1841 and 1892.

Madame De Goni's first husband also was a guitarist, but in 1845 she married George Knoop, a renowned cellist, after Sr. de Goni ..discreetlty left the scene. Most of her guitar compositions were published using only the name "Mrs Knoop".

An 1840 notice in the New York Herald:
"A distinguished female, professor of the Spanish guitar, has just arrived from Europe' Her name is Dona Dolores de Goni, a Spanish lady of exquisite beauty, and still more exquisite accomplishments in Spanish music. During the last spring and summer she gave many exhibitions before the royalty and nobility of England, that brought forth great applause. Despite the lavish claims in the press notice, de Goni was only moderately successful in London."

Download the music of Mrs. Knoop
Scans of the original sheet music in PDF format, prepared for easy printing on standard size paper.
You will quickly be sent the download link by email after your payment is processed.

Price - $3.50




Songs With Guitar
Songs arranged for guitar and voice by various
19th Century American guitarists

A PDF file with scans of the original sheet music prepared for
easy printing on standard size paper.


James Bland - Travelling Back To Alabama
E. Blessner - Annie Lawrie - A Scotch Ballad
Henry Chadwick - Tu Sandunga (What Enchantment)
H. Chadwick - Kitty Neil
H. Chadwick - The Old Pine Tree
W. L. Hayden - Come Back To Erin
Louis Trip - Beautiful Isle
W. M. Dressler - Forgive But Don't Forget
Steven Foster - My Old Kentucky Home - Good Night
G. J. Hubert Sanders - My Native Hills
Francis Weiland - Songs Of Love
Sep. Winner - Spring! Gentle Spring!
Max Zorer - The May Breezes




After your payment is processed you will quickly be sent by email the download link.


8 pieces of music published in 19th Century America arranged for solo voice, chorus and solo guitar.

Interesting music arrangements for small choirs and small churches as well as larger organizations.

Scans of the original sheet music, prepared as a PDF file for easy printing on standard size paper.


Angels Wait Beside The Door
Come Holy Spirit
Cross & Crown
Father Pray With Me
God Bless Our Home
Little Church Around The Corner
Remember You In My Prayers
Talk About Your Moses

After your payment is processed you will quickly be sent by email the download link.




The Music of Baseball
2 PDF collections of many 19th & early 20th Century
songs on the subject of baseball.
website about this collection
Price - 7.50

The Music Of Legendary Scottish Fiddler Niel Gow & His Sons


1. Scans of 2 books of music published by Niel Gow & Sons.
Part 1st of the Complete Repository of Original Scots Slow Strathspeys & Dances
For harp, or piano with solo fiddle (or other instrument) line.
Part 4th of the Complete Repository of Original Scots Slow Strathspeys & Dances
For harp, or piano with solo fiddle (or other instrument) line.

2. Scans of music by Niel Gow and his sons from the "Collection Of Scottish Dance Music" published by John Glen in 1895.

Prepared as PDF files in an easy to print format
for standard size paper.

After your secure payment of $4.oo is processed you will immediately be sent the download link to the email you give while purchasing the collections.

Website about legendary fiddler Niel Gow

For Dog Lovers.....

Scans of many original 19th Century American articles about dogs of all kinds. With some great art and engravings. Prepared as PDF files in an an easy to print standard size format.


Typical Dogs 1

Typical Dogs 2

Toy Dogs




Dogs Described And Illustrated

The Coon Dog

Sporting Dogs

To A Dog's Memory - poem

After your credit-card or Paypal payment is processed, you will be immediately emailed the download links.

.

Contact us by e-mail if you have any questions.........





Rince na h'Eireann

A 48 page book, published in 1907, giving simple and clear diagram instructions for Irish dances, and a list of the tunes to use with the dances.









Reels For Band
8 Reels for Band
by J. H. Ross

Instrumentation included in this 19th Century American sheet music:
(Note- Obviously these parts could be substituted by other instruments)
Violin 1st, Violin 2nd, Viola, Cello, Basso, Piccolo, Clarinet 1st, Clarinet 2nd, Coronets, Horns, Trombone, Tuba, Drums


Price - $3.00

---





Early American music,
unusual & unique music,
and ephemera collection.

Explore - The Amaranth Publishing web pages including

the music of the spheres, the music of a Renaissance alchemist, music created by software and artificial intelligence, the music of the fairies, the music of the Illuminati, the world's most mysterious book, the world's oldest song, a way you can compose music like Mozart, the world's oldest love song,


and much more........

© 2013 - Amaranth Publishing
All rights reserved