Dream Angus
Celtic God of Dreams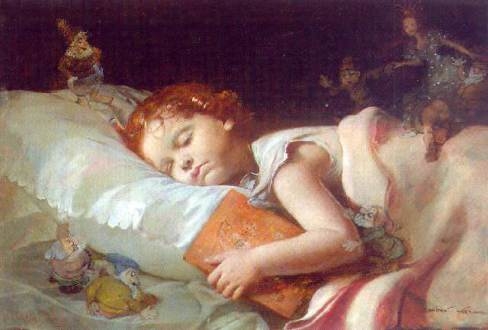 The lovely Celtic lullaby known as Dream Angus came from a unique tale.
Born of the water spirit Boann and the powerful god Dagda of Irish-Scottish mythology, Dream Angus, Eros, the god of dreams, love, youth, and beauty Like Zeus, Dagda has a wandering eye for women. The river spirit Boann catches his eye one day and he proceeds to set up a successful seduction.

From the moment Angus is born it is obvious that he is a gentle spirit and will be universally loved. Songbirds circle his head to serenade him to sleep as he rocks in his cradle, and the wildest hunting dog calms when in his presence.
The legend has it that Dream Angus comes to you at night and bestows dreams - you may spot him skipping across the hills, his bag of dreams by his side. Just the sight of him may be enough to make you lose your heart, for he is also the god of love, youth and beauty. Divine Angus is adored by all, but fated to love only the beautiful Caer, swan maiden of his own dreams.
Dream Angus song lyrics
Dreams to sell, fine dreams to sell,
Angus is here with dreams to sell.
Hush now wee bairnie and sleep without fear,
For Angus will bring you a dream, my dear.

1. Can you no hush your weepin'?
All the wee lambs are sleepin'.
Birdies are nestlin', nestlin' taegether,
Dream Angus is hurtlin' through the heather.
2. Sweet the lavrock sings at morn,
Heraldin' in a bright new dawn.
Wee lambs, they coorie doon taegether
Alang with their ewies in the heather
The Dream Angus MP3 collection is made up of
5 orchestrated compositions, including 2 canons.
MP3 sample of Dream Angus canon #1.
You can purchase and download the Dream Angus MP3 collection in the form of a "zip" file for the price of $4.00. Zip files are easily opened and the MP3s extracted on almost any system. After your Paypal or Credit Card payment is processed you will immediately receive by email the download link .
Send us an email if you have any questions.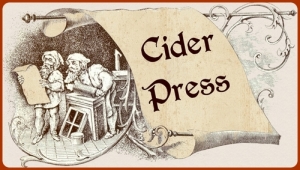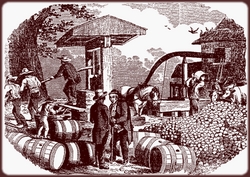 Early American music,
unusual & unique music,
and ephemera collection.
Explore
- The Amaranth Publishing web pages

including

the music of the spheres, the music of a Renaissance alchemist, music created by software and artificial intelligence, the music of the fairies, the music of the Illuminati, the world's most mysterious book, the world's oldest song, a way you can compose music like Mozart, the world's oldest love song,


and much more........
© Copyright 2015 - Amaranth Publishing - All Rights Reserved